Hello again! I've not updated on COVID much recently; there are other looming realities which for the most of us are more immediate and occupy minds while the pandemic takes a back seat. Worries about making ends meet is the major concern for billions of people, that disease of politics called war seem set to go on for years and then of course, the planetary illness of climate change. Add to that, the murderous restriction of women's rights by a totally corrupt American legal system.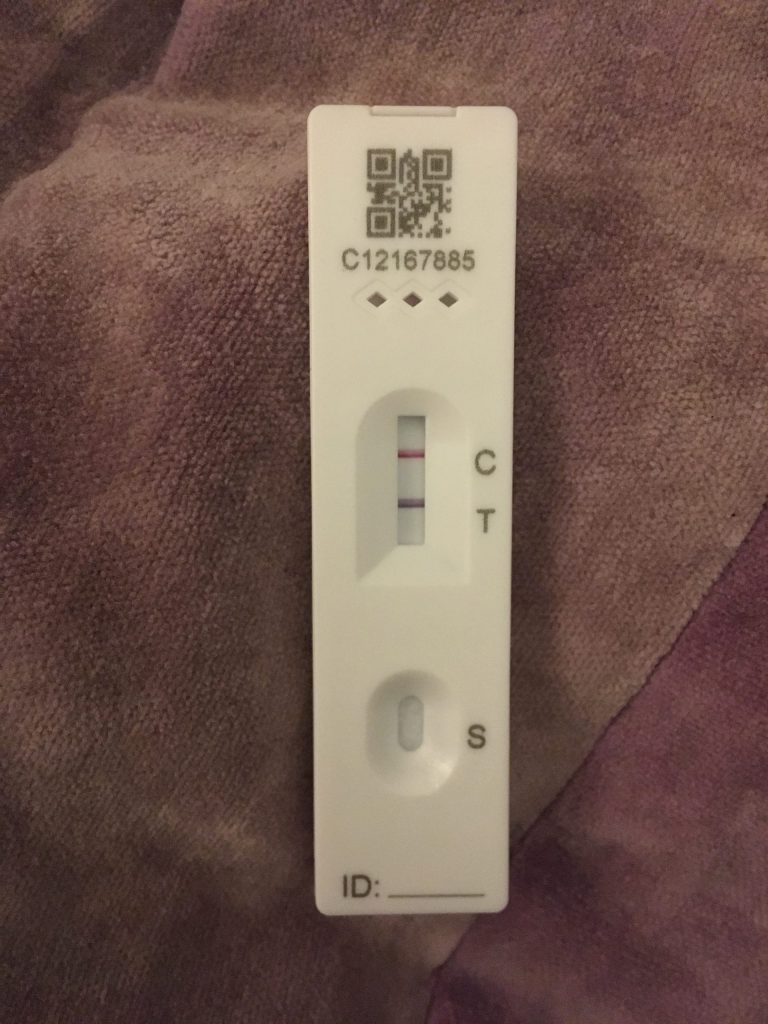 Yet Sars-Cov2-19 has not gone away and looks like remaining a part of our lives for some time. Recently, friends and family have had infections; most come and go, but for some a nasty and lingering experience.
The REACT study estimates that there are now two million people in the UK with COVID symptoms that persist 12 weeks or more beyond the infection, and effective treatments remains elusive. Im glad that the risk of Long COVID seems significantly less for Omicron (4.5%) than Delta (10.8%).
Hospital admissions no longer make the headlines but have increased by 30% in the last week to a very significant 4,500, and sadly, 175 people died with COVID on their death certificate.
Those admitted have a 50% chance of needing ongoing support for complications. COVID absences from work are significant and the impact on the economy ongoing an example of which are tampon shortages in the troubled US which are blamed on loss of production due to COVID absences.
These remain important numbers behind which are many difficult personal stories. We are facing a new wave due to yet more mutations – the latest called B5 which is causing a significant wave despite the season and hints that the winter is likely to be problematical once again, particularly with the crisis in the NHS. Initial evidence that the virus was more stable than influenza have proven untrue and new variants are continually emerging.
What is SARS-Cov-2 up to?
There are still vast quantities of viral particles in the world, replicating in their billions in each infected person or animal, and so new mutations emerge. The vast majority of these fail. Success is defined by a mutation in a single viral particle which offers an advantage in terms of increased ability to transmit and avoid immunity and replication does the rest. B5 is thus causing reinfections in those who have been infected, even those with previous infections with Omicron, as well as breakthrough infections in those who have been vaccinated.
While B5 is less severe than the original strain and their immediate successors, it still packs a punch for anyone who comes across it. Initially BA5 looked, at least in the lab, as if it might be more severe, targeting lung cells in preference to those in the nose and throat, leading to more unpleasant lower respiratory symptoms like cough and shortness of breath. I'm glad this is not leading to more ITU admissions as hospitalisations increase as a consequence of about the 2% of the UK population currently infected.
It seems that Sars2 is thus a part of the biosphere, forever replicating and jumping from endless host to host, travelling as humans travel and mutating as it goes.
Put simply, it will never go away.
Coupled with that, the latest mutation seems not to provoke much of an immune reaction in terms of antibodies, B or T cells. It is therefore likely that we can catch it again and again. Some experts offer the sobering news that we can expect on average, an infection every three years, and thus far, it continues to be far more worrisome than its cold-causing coronavirus cousins.
Interestingly a genetic change consequent on one sexual encounter between a sapiens and neanderthal has led to a doubling of risk of severe COVID19. Whoops!
So Sars Cov 2 will continue to cause problems for anyone who has certain genes, and permanent or temporary vulnerabilities. As well at those with defined illnesses, it continues to hits the poor, marginalised and for those living in polluted areas the illness is likely to be worse. (See below).
Personally, I have not had the infection to my knowledge, but have generated immunity due to my three vaccinations and fully expect another vaccination campaign in the Autumn – so whats new with COVID vaccines?
Vaccine success
Taking a step back, new analyses calculate some sobering figures. The Economist calculates that while the official death toll from COVID19 is 6 million, global excess deaths add up to 4 times a many – 26 million people. Like the Influenza epidemic in 1919, much of this is due to undercounting, particularly in India, but pandemics have many knock on effects such as full hospitals and economic hardship. So how did the vaccines affect this grim number?
This Lancet analysis suggest that in 2021, the vaccines reduced global deaths by 63% in between December 2020 and December 2021, in other words, just shy of 20 million people last year alone. These figures are not easy to calculate but also acknowledge how many lives in the developing world could have been saved with better vaccine coverage. Nonetheless, saving that many lives is a huge achievement.
Vaccines are, of course, far from perfect. They do cause side effects, and rarely deaths albeit in far smaller numbers than the lives saved. Compensation for those affected has only just begun in the UK with the first handful of applicants awarded £120,000 for the loss of partners. Our Vaccine Damage Payment Scheme is slow, outdated and in need, like so may of our public services, of more investment.
There is much controversy too about vaccinating children for a disease which is generally mild in that age group, but 202 American children in between 0-5 have died of COVID and the toll for the under 18's is 1,086. Like my fellow medical and far more authoritative blogger in Rome, it's a hard one to call. So surely there are better vaccines on their way?
Vaccine development
Vaccines have helped billions of people develop immunity without the risks of infection with no previous immunity. Yet a prominent example of how they have lost their effectiveness at preventing infection is Antony Fauci, the leader of the US pandemic effort who has tested positive for COVID, is isolating and using Paxlovid . He is a spritely 81 (Where are the young American leaders?) so I wish him well. The awful experience of the unvaccinated elderly in Hong Kong, strongly suggests he should do well due to his four vaccinations.
So it does look like it will be necessary for more boosters for many of us this autumn. Moderna are first off the block with a 'bivalent' vaccine, with activity against the spike protein of the original Wuhan strain and the first Omicron variant. Results from an early trial of a multivalent vaccine in Manchester are encouraging and hopes to offer protection against all species of coronavirus, by targeting spike and non spike proteins.
I still am a bit dumfounded by the UK governments hogging of far more vaccines than we needed, to now see them edging past their sell by date and usefulness in the light of new variants. Echoes of the Tamiflu scandal there!
Pfizer profits are scandalous too. A recent World Trade Organisation agreement to waive patent rights in order to allow developing nations to manufacture vaccines without having to pay Pfizer and the others license fees is good news, but doesn't go far enough in addressing the global inequity of vaccine delivery which leaves much of the world struggling with ineffective treatments such as Ivermectin that the rich nations would not touch.
Anti virals
Paxlovid is the antiviral of choice, yet has hardly been flying off the shelves. It's tough to deliver to the right patient at the right time due to administrative blocks, delays and ignorance. Kamila Harris, the Vice president has a course for her infection despite not being unwell, but I guess the last thing the US wants is a Vice President sick when the President is so aged – but generally they should be given to the vulnerable – yet but many people who need them cannot get them.
In the UK, people listed with vulnerabilities have their own home testing kits and a fast track to treatment, but anyone wanting advice can call their GP or 111 to see if they are eligible.
In the USA less than 1% of people with infection have had the treatment, but this might change as the winter approaches. The till now unanswered question of whether Paxlovid works against Omicron or in the vaccinated has been answered by an Israeli study which showed a slightly lower but very useful 67% protection against hospitalisation in vulnerable people and 80% in those with no prior immunity. This suggests it will have a big part to play this winter.
Back in the NHS
COVID remains an important problem for the NHS which can scarcely afford extra pressure at a time of what seems like an eternal, if engineered, crisis.
Most nursing shifts in hospitals are not fully staffed; a recipe for more stress, early retirements, resignations and time off unwell leading to a vicious cycle of yet more uncovered shifts. Meanwhile the US takeover of primary care proceeds apace. Predictably enough they are accused of putting profits over patients by using lesser qualified and poorly supervised para-doctors with less than half the training of GP's to see patients. Urban practices have been unable to take the strain caused by increased workloads, recruitment problems and a total lack of workplace planning.
Perhaps students who have paid over £100k to train might expect a better work-leisure balance than that currently on offer from many NHS careers and are finding less uncomfortable alternatives. In my day, with a small grant, and supportive working wife, I completed my medial training without a huge debt and a sense of a debt to society, repaid, like most students in those days, by working exclusively for the NHS.
So for the NHS on the edge, the extra dimension of having to deal with COVID is a huge challenge and marked by long waiting lists for treatment, huge delays in A+E, complaints about access to GP's and endless scandals which always have poor staffing at their core.
For me this is another public service system breaking down; the conservatives, whose whole philosophy could be summed up by creating wealth and poverty have been in power too long, and for this reason, waves of future infections remain a real concern.
Fresh air would help
Living in a heavily polluted areas has a big impact on health in all sorts of ways, and COVID is no exception. This round up of the evidence details the many studies showing that air pollution from vehicle exhausts, tyres, clutches and brakes makes COVID worse. For instance, nearly 80% of all infections in France and Germany were counted in the most heavily polluted areas.
Call this air? This US study found an 11% increase in mortality from COVID-19 infection for every 1 microgram/cubic meter increase in air pollution – many Americans breathe air with 8 micrograms/cubic meter of particulate matter.
So the air in our towns and cities is toxic and residents pay the price. Car free zones and cities would help, but policymakers are decades behind the science and may find it easier to attack the other big source of lung damage, personal air pollution from smoking.
Ideally, no one in cities should need a car, and surely we have to get back to public transport – extending my free bus pass to wider groups and public ownership of public transport would help reduce the harm to individuals now and in the future.
While the second best decision you can make for your health is to stop smoking, the best being never to start
Proposals to raise the age you can legally buy tobacco to 21 and beyond are being looked at in an effort to reduce the burden they cause for all. New Zealand have already banned the sale of cigarettes to anyone born after 2008. This will raise the hackles of so called 'libertarians' who buy into the fantasy that health is wholly a matter of personal choice, and I wonder if the Conservative party who have been heavily funded by the tobacco industry in the past will carry this through.
It's controversial to say the last. Will transgressors be fined? How will they be 'caught'? I can't help but think that less social inequality might be more effective and reducing levels of smoking and I'm sure the black market will flourish. Fines levied will have to be paid by those who can often afford them least.
Avian influenza
I continue to feel that the most likely origin of the pandemic is spread from under pressure populations of bats. Part of my reasoning is backed up by a pandemic affecting our wild birds, already under pressure from climate change and the various ecological catastrophes – Avian flu. This has led to the culling of half a million chickens in the UK this year in an attempt to prevent spread, but has nonetheless infected increasing numbers of wild birds causing tragic losses to bird populations in Scotland and Wales.
A huge loss of 4,000 Barnacle geese on the Solway Firth is a tragic example of what flu does in those with no previous immunity
There are echoes of the spread of Sars-Cov-2 from bats. Though a part of me wishes that COVID19 had come from a lab – if so it would would be relatively simple to prevent further problems – the more complex, challenging and realistic message is that intensive farming, global supply systems, overconsumption and overpopulation are leading to, amongst other things, pandemics which scream at us the need for big changes in the way we live, eat, consume and travel.
Yet it is a message which even pandemics seem not to succeed in delivering. A part of the problem is the world of misinformation and nonsense which, virus like, infects those minds to whom it offers comfort – let's have a glimpse into the ongoing world of what I see as mind pollution and a real aspect of pandemic medicine.
The mad world of Politics –
People still trust doctors. For me, even in retirement, this is something precious in a world where politicians, the media, industry and celebrity are increasingly a matter of spin and manipulation. That is however, not to say a small number of doctors don't sometimes talk utter gibberish, and those who talk sense are ignored. The increasingly unstable US is leading the way.
Killer Court! The politically appointed Supreme Court have ignored pleas from scientist and doctors not to overturn Roe vs Wade.
This evident corruption at the highest level has removed access to abortion services for women living in backward states run by Republicans who can only be called religious extremists and a huge step backwards in terms of reproductive health. The ruling will lead to misery and death for many women facing an unwanted pregnancy, those with foetal abnormalities and many other problems of pregnancy. It is an intentional public health disaster created by manipulation of the political system by a small but significant number of religious fanatics in a nations of extreme social inequality and poverty which increases the likelihood of unwanted pregnancy and difficulties raising children
It seems likely to get worse. There is a real threat to democracy from Trumpism. Read this unbelievable, hateful, narcissistic rant of Trumps – it is real worrying. Voter restrictions and violent harassment of election officials are making it tough for the Democrats and their voters. Perhaps the evident corruption of the legal system will energise those who care to make a difference in the critical mid-terms, and inject some sense this nation of people whose thinking has been damaged by extremism.
And then there is the issue of COVID19, opinions on which are similarly divided and fuelled by some truly dangerous doctors whose narrative seems to be as far from reality as those who fantasise a world without abortion and contraception to be a better place.
This huge analysis (224 pages!) from the Virality Project in Stanford has a forensic look at how the US has become the hotbed of anti vaccination rhetoric which goes way beyond the reasonable debate between different interpretations of science or the balance between personal choice and public duty and has become heavily politicised.
Mercola is not the only one, but leads the way. Well produced blog posts with titles such as: "The COVID Jab zealots who attacked you" or "The Great COVID cult – how evil brainwashed the planet" leave no room for debate as he sits on his self-constructed pedestal as saviour of your health! He uses the web to connect a small number of marginal cynics to the larger world of those who are understandably fed up with the way the world is being run and are relieved to have a target, however misguided, for frustration and anger and thirst after a sense of belonging.
He uses all his marketing skills to manipulate vaccine fear – a recent post is typical. He cherry picks and misquotes one small study of the effects of the Pfizer vaccine on sperm motility and concentration, while ignoring another larger study which showed no such effect and fails to inform the reader that sperm quality is certainly affected by the real infection. Mercolas main skill certainly is marketing, not medicine.
The infodemic was recognised by the WHO as early as Feb2020 and has snowballed ever since, damaging minds as it goes.
Of course, in the case of Mercola this goes hand in hand with a hugely profitable supplement business built on exaggerating all sorts of health anxieties.
He forever has an eye to yet more sensational claims about "Taking Control of your Health"with curious echoes of Brexit.
Irony is abundant – on the same Mercola webpage were two recent articles. The first: "Leverage this 3-in-1- Solution for Lustrous beauty" (Turn to our award-winning formula, designed with all three clinically proven ingredients so you can create radiant beauty from the inside out) and then "Why Trust in the Science is a Con".
Typically he has nothing to say on the disasters of vehicle pollution, nothing on the legalised persecution of those seeking abortion and has come out against gun control.
Some of these medical 'shock jocks' see "Taking Control of your Health" as a good selling point, avoiding the plain fact that health is only partially at best decided by personal choice.
Wealth and health go hand in hand, and wealth is humanities most significant and profound division. COVID19 is far worse in polluted areas which are also the poorest. Diet is determined by education, access to cheap food and the deph of your wallet. Billions of people struggle with lack of fresh water, sanitation and have little choice about their lives or their health.
Small numbers of people suck up enormous amounts of wealth while the teeming majority worry about cans flow on a daily basis.
I hope that decent Americans, rather than obsess about individual health in the mid terms, will "take control" of their rampant and frankly nutty Republicans.
Back in the real world, millions of lives have been quietly saved by vaccination which with all its faults and problems is a force for tremendous good.
Enjoy the summer!
If you have any comments, feedback or questions, then do leave them in the box below and Ill get back to you as soon as I can.